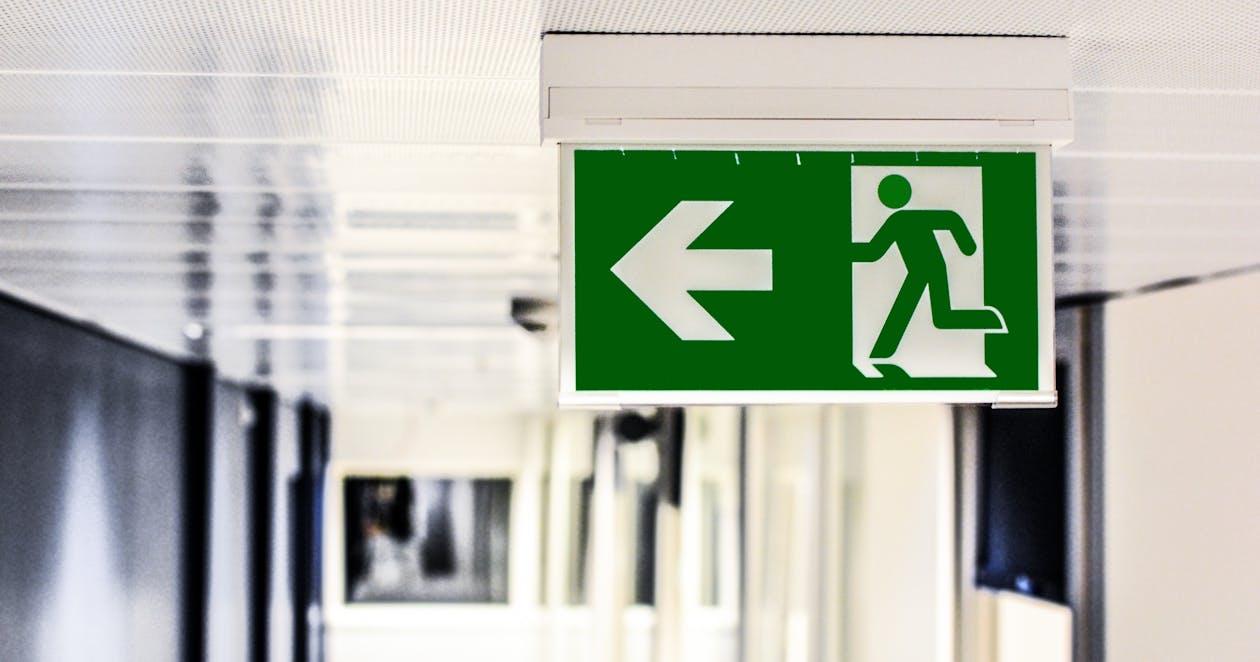 Let me start off by saying that I do not claim or pretend to know what everyone in the world is going through, but by general observation and the events of my own life I have come to a conclusion that there is a big lie that the enemy is attempting to hang over our heads… if we do not recognize it as a lie. This lie is that out of all of the concerning, bad, uncomfortable, and outright miserable things happening in our lives corporately and personally, that we just have to brace ourselves and prepare for impact. The enemy is saying that there is no escape for the evil that has been hatched by his workers of iniquity and we (you and I, and the rest of the world) just have to deal with it. Acts of violent cruelty, devastating natural disasters, corruption at all leadership levels, growing racial/ethnic division, and a plague of illness that this world has likely never known before all blatantly attempt to shake, rattle, and indoctrinate everyone (believer and unbeliever alike) into fear, intimidation, crippling doubt, and rambunctious anxiety. The message from all sides is that it's really bad, and there is not much that you can do about it. Yes we can vote and prayerfully that will remove some of the corruption from the political leadership, but even that is in jeopardy at the moment.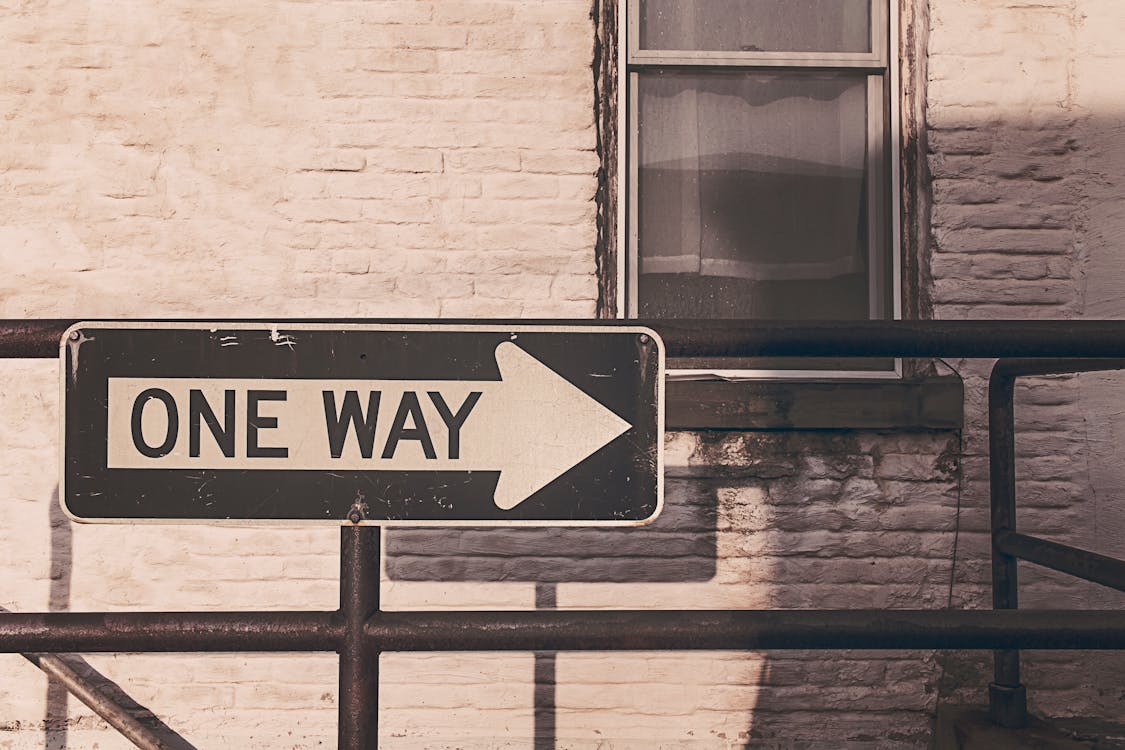 So what are we to do? Many of us are not working, or have really unpreferable working conditions, all while illness is lurking around every corner and noncompliance of opposing forces tell you that your health, livelihood, and overall well being is of no concern to them. What are you supposed to do when food security, financial security, national and personal security are all at risk? There is no government bailout that is going to save you. There is no public program that can fix it. There is no leader that is squelching the fear of the future, but only reinforcing the fear and danger ahead. There is no external help or comfort to be found, so the only place of escape, or refuge is in. Proverbs 18:10 says that: " The name of the Lord is a strong tower, the righteous run to it and are safe." Could it be that all the help, peace, protection, and security that we need is not to be found outward in the institutions made by mankind, but rather in the Name of the Lord which is a strong tower? If this message sounds too simple and too common to be helpful to you, maybe you have never really applied this concept to your life in full faith and surrender to God to know that this is true. Not to condemn or criticize, but merely pointing out the fact that there is a tendency to dismiss applying simple wisdom in the wake of unfamiliar situations. For example, why so many people refuse to follow protocol to protect themselves from COVID-19, i.e. – wearing face masks in public, social distancing, and other simple things that while seem insignificant, can not only protect self and others. Can you think of a time when you ignored a simple instruction or advice and ended up with adverse consequences because of that oversight? I would imagine that most people can relate to at least one or more instances of this, but as Christians and members of society, it is easy to get distracted and carried away with expressing our stand on certain issues without maintaining the relationship with the One whom we say that we are doing all of this for. Is God still God if the policy that we want passed is not voted in? Is God any less powerful if a leader who does not share your ideals and fundamentals of faith gets voted in? Will God's throne crumble and pass away if things change beyond what we have recognized and known our whole lives? When you are depending on God for the next, whatever that may be, like Noah, Abraham, and Moses did you can answer those questions affirming your faith and trust in God because He is the One who is responsible not only for your future, but for your today as well!
Ephesians 1:4 (AMPC) states: "Even as [in His love] He chose us [actually picked us out for Himself as His own] in Christ before the foundation of the world, that we should be holy (consecrated and set apart for Him) and blameless in His sight, even above reproach, before Him in love." Do we really believe that God was thinking about us personally before the world was even formed? This is such a deep concept, it really takes the confirmation of the Holy Spirit to truly grasp on to it as reality. Is God not aware of our state of unrest and chaos in this present time? Surely He sees and knows the way that we take (Job 23:10). The rest of that verse in Job proclaims that after He has tried us we will come forth as pure gold. Just consider this for a moment: the whole world is having a Job experience. People that were healthy and vigorous are perishing at an alarming rate, people are experiencing loss of finance and property in devastating ways, and those institutions that we relied on seemed to have turned on us and say that we are the cause of our own downfall. Not to mention the pain and suffering that illness is inflicting of unsuspecting people around the world. So should we take the advice of Jobs wife, to curse God and die? Absolutely Not! For the Refiner's fire is white hot and all consuming, but if we trust and endure He promised we would come forth as pure gold!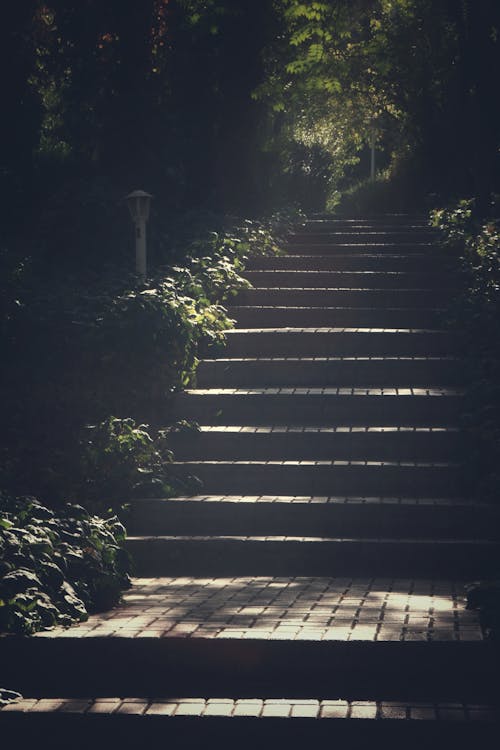 So the way out is in: Into the loving arms of our Heavenly Father! Into the Presence of a Righteous and Holy King! Into the grace and Mercy that Jesus Christ died for us to take hold of! Into the peace that surpasses all understanding! Into the river of refreshing and new life! Into the safety and security under His Wings! Into knowing the Truth vs. hoping the Truth is real. Into surrender and dependence of the only One who is our Healer, Protector, Defender, Deliverer, Advocate, Provider, Sustainer, Mind Regulator, a Rock, Friend, and Savior! Just like in many corporate buildings when various external threats or disasters arise, instead of fleeing outside of the building's protection, the policy is to "Shelter in Place". This is the practice of utilizing the core internal structure of a building to provide safety, protection, and resistance from the external harm during events like natural disasters, active shooter threats, and acts of war. I must admit that when I used to participate in the various "safety drills" at work in the past, I always preferred the fire drills because it was a chance to get outside and out of the building for a while. While that sentiment is all well and good for a drill, I realized that it would not be helpful to have that response in the face of an actual external emergency situation. Going into a room/chamber that is fortified within the structure of the building is the same concept of the "safe room' or "panic room" that some older mansions and homes were designed for protection against invasion or any other external threat. Just like we have drills in the natural to prepare for various threats and disasters, we have to discipline ourselves in the Word to have that ready response when facing challenging seasons like what many of us are experiencing right now.
"Come, all of you who thirst, come to the waters; and you without money, come, buy, and eat! Come, buy wine and milk, without money and without cost! Why spend money on that which is not bread, and your labor on that which does not satisfy? Listen carefully to Me, and eat what is good, and your soul will delight in the richest of foods.… Isaiah 55:1-2.
"Be careful for nothing; but in every thing by prayer and supplication with thanksgiving let your requests be made known unto God. And the peace of God, which passeth all understanding, shall keep your hearts and minds through Christ Jesus. Finally, brethren, whatsoever things are true, whatsoever things are honest, whatsoever things are just, whatsoever things are pure, whatsoever things are lovely, whatsoever things are of good report; if there be any virtue, and if there be any praise, think on these things…. Philippians 4:6-8
So how do we enter into this blessed place in the Lord? 
Be willing to come to Him. It seems so simple, but if we can be real about it, when trouble hits our lives, a lot of times our response is to wait for Him to come to us rather than us running to Him for help. The idea of Savior is that He comes to our rescue like a fictional superhero. But in reality most of the accounts in the New Testament that involve Jesus healing or delivering show that those people sought Him out. Yes Jesus was passing by, but the blind man cried out, the woman with the issue of blood touched Him, the woman whose daughter was afflicted came and begged Him for the crumbs, and the paralytic had his friends drop him down through the roof. They took the risk of it not working out and went to Jesus anyway. Yes there are instances where Jesus or the disciples went to those in need, however in practice of a healthy relationship it would be one sided if one person always sought to give while the other person only received. Yes, God does not need anything from us, but He made us for a relationship with Him, where we would come willingly to Him, even in our time of distress we would not withhold ourselves from Him or blame Him for our troubles.  

Spend time meditating on His Word, speaking/singing His Word and expecting Him to perform His Word. Do you notice a theme here? The best way to get to know God is to learn His Word. In the Word He expresses His will, plans, desires, and details all that He has made available to us so that we can choose to have a true relationship with Him. We have to read the Word to encapsulate it in our minds, so that we can remember what He says when everything around us is saying and proving to the contrary (John 14:26). We have to speak/sing His Word because faith comes by hearing the Word of God (Romans 10:17). Remember the "I Have A Dream" speech by Dr. Martin Luther King Jr.? Just by referring to this speech many of you probably can hear the sound of Dr. King's voice by memory recall. The voice is powerful and creative that is why we should speak and sing the Word every chance we get. It changes the atmosphere and changes our perception and emotional response. And of course after doing all of that we need to trust in confident expectation that God is going to keep His Word. This may be the hardest thing to practice because many of us have had significant people in our lives that did not keep their word, or have felt the disdain of letting someone else, even ourselves down before. So trusting anyone can be difficult depending on your life experiences, but the sobering truth is that no healthy relationship is without trust. So it is possible for a person to have a relationship with God and not trust Him very much, however Hebrews 11:6 clearly states that "without faith it is impossible to please Him." I do not know about you, but I do not what to be in a relationship with God where He is merely tolerating me, or putting up with my unbelief and wayward fears. I know what it is like for the people around me to to act like my existence is so bothersome and repulsive that they can barely stand to be around me. I am not proud of these experiences, but I have been through it enough that when I recognize it, I know exactly what I am dealing with. But never in a million years would I want my relationship to be like that. Not only do I want God to know that He is welcome in my life, but I seek to please and honor Him. So I have a shameful past, like most sinners saved by grace, but I would not be able to come to Him if He is the critical, unforgiving, and intolerant way that some Christians portray Him to be.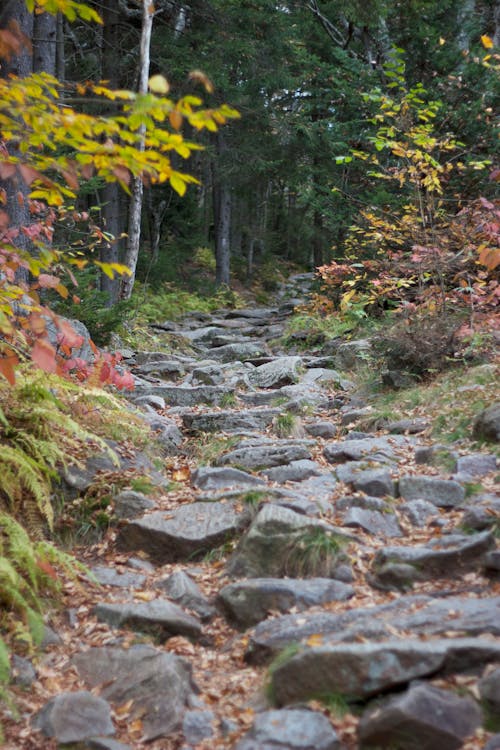 I could go on and on on how to enter into the refuge of the Lord, other strategies are to pray, fast, devote time to Him, speak to others about Him, etc. The story of Noah is a great story to study and meditate on concerning getting to know God as a refuge, shelter in the time of storm, the Ark, and what consecration and sanctification is about. One challenge that I am taking on this week is to limit, if not completely avoid watching/reading political commentary that is negative and only focuses on the problems. It took so much for me to get back into watching the news and staying in touch with what is happening in society and around the world, however the negativity is a bit overwhelming. Discernment on when to take a break from anything has to come from your fellowship with the Lord, but if you sense confirmation in your spirit to take a break of course feel free to join in. The reason why I personally am doing this is because I want my desire for the future to be cultivated by the Word, not provoked by current events. Food for thought: "There is a way which seems right to a man and appears straight before him, but at the end of it is the way of death." – Proverbs 14:12.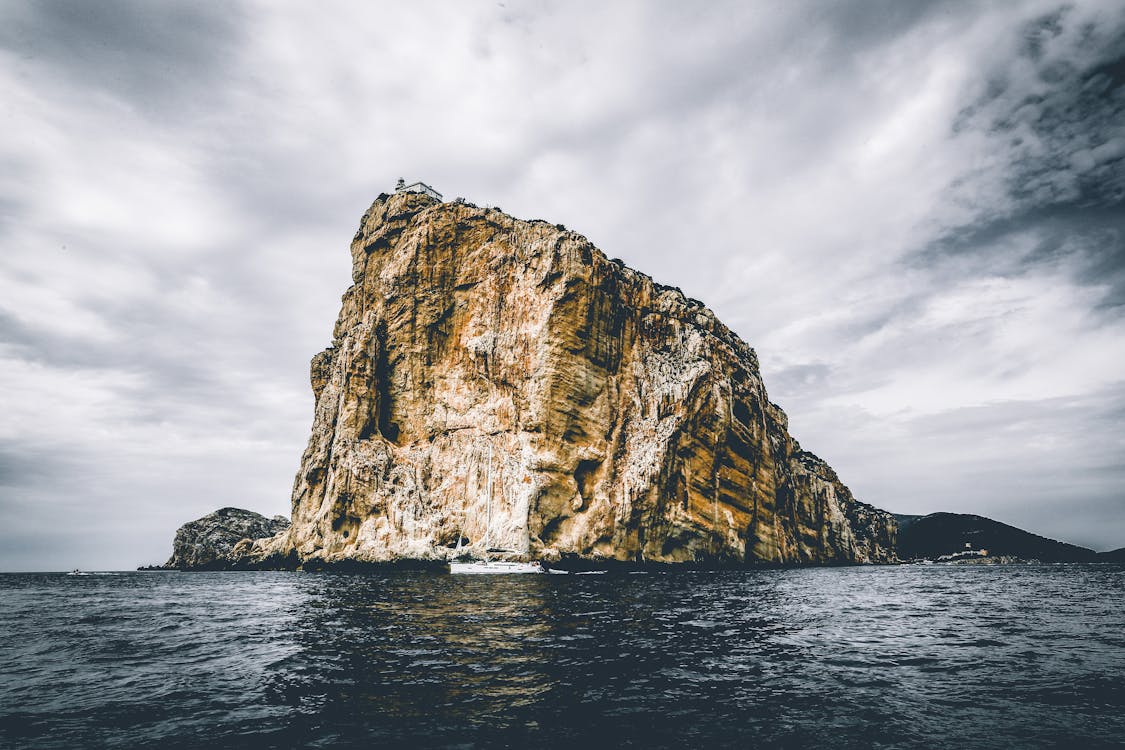 Let's pray: Father, thank You for preparing a place in You that shelters us from the storms of life, and delivers us to a safe place. Lord, we do not know what the world is going to look like after this storm, just like Noah had no idea how much the world would change after He entered the Ark, but we trust You all the same. Lord in the Ark was provision, protection, shelter, and a promise of preservation. Lord you promised Noah that the devastation that he saw because of the great flood, You would never allow that to happen again. So we take hold of that promise and agree that the devastation that we presently face, when You have Your way, we will never see or endure this again. Lord thank you the opportunity to hide in You and receive the safety and sustenance that You have prepared for us. Lord help us to wait patiently in Your Ark as we ride this storm out and You usher us into a new world. Lord we love You and appreciate that You knew this was coming and you lovingly made provision for us. Lord we have suffered some loss, some pain, some regret, and confusion about the direction we are heading, but we take hold of Your hand knowing that You will not let us go, leave us, forsake us, or give us up. Lord the wicked enemy says that there is no way out of his trap, so Savior to deliver us from the evil that has been unleashed. But we refuse to bow to him just like Shadrach, Meshach, and Abednego refused to bow. Lord they were cast into the fiery furnace but were not consumed because You were with them. Lord be it unto us as it was for them. We decree and declare that though the fire is seven times hotter than any blaze we have ever faced before that we will come out not even smelling like smoke in the Mighty name of Jesus. Lord we enter into Your grace, favor, protection, healing, guidance, counsel, wisdom, peace and resting place by the Precious Blood of Jesus and say so be it in Earth as it is in Heaven in Jesus' name.
Thank you for reading this, and as always if this has blessed you please share with those you love and want to encourage.
Blessings Always,
Dionne Renae